Mike Quaglio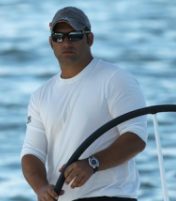 Mike Quaglio has been sailboat racing for most of his life. At the age of 11 he decided to take the helm of his family's keel boat, and never gave it up. He managed his family's very successful racing program for 15 years. Mike also was an extremely accomplished high school and college wrestler, winning conference, state and national titles during his career. After college, Mike found success while sailing with other teams, and he was an important team member for the 2001 J/80 World Champion boat (USA 352) and the 2006 Swan 45 World Champion boat (Bellicosa).

In 2010, Mike founded Team Q Match Racing training at the Oakcliff Sailing Center in Oyster Bay, NY, and has been able to rise up the steep learning curve with dedication and exceptional coaching.

---
Kyra Goldsmith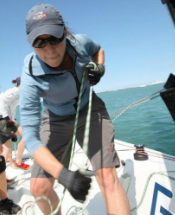 Sailing for the first time via a "Learn to Sail" class in college, Kyra then moved directly to sailing with the UCSB varsity team for the next three years, was team co-captain and was ultimately awarded Female Athlete of the Year her senior year. In 2006 Kyra was pit-person for the Swan 45 World Champion boat, Bellicosa. Kyra began match racing in 2009, trains at Oakcliff Sailing Center, has competed in World Match Racing Tour and WIMRA events, and can be found either doing main or bow for TeamQ. A true team player, Kyra is the glue that keeps Team Q working so closely together.

---
Mike Tolsma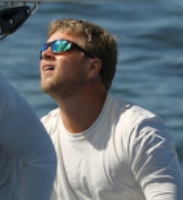 Mike started sailing with Team Q since the beginning. He has taken to the sport of match racing, and is capable all around the boat. Coming from a strong background in extreme expedition hiking and mountain climbing (and recently double-handed distance racing), Mike is ready to do whatever it takes to excel in the pit, trimming jib/spin, and handling the bow.

---
Dave Dempsey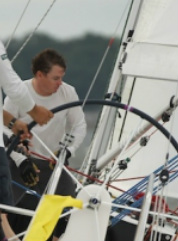 Dave started sailing on Western Long Island Sound and went on to sail at University of New Hampshire. After college he began an aggressive 20+ year sailing regimen, competing in the Med Cup, and the US/European Melges 32 tour. Dave has been an invaluable member of Team Q since he joined in 2011.

---
Alex Nadolishny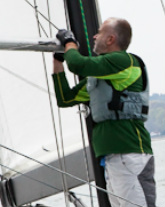 Alex was a part of Team Q before we ever knew it. Alex was key in introducing Mike Q to the sport of match racing, as they competed together before Team Q was formed. Alex has a wealth of knowledge about the sport and is a vital part of Team Q
---
Chad Wilcomb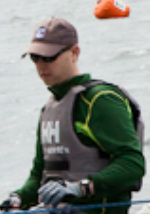 A member of Kyra's UCSB Sailing Team, Chad came to Team Q all the way from Southern California. A highly regarded junior and college sailor, Chad is a solid teammate that has made a smooth transition to the high paced action of match racing.
---
'Chip' McKeon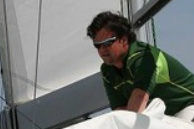 Chip was a new member to the team in 2012. A local racer for most his life, Chip is a great addition to the team.
---
Alec Snider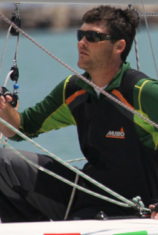 Alec became a member of Team Q in the summer of 2012. Being an Oakclif 'graduate', Alec spends most of his time either racing or managing boats. He spends his winters down in Australia, but when he's back in the States for the summer, we are glad to see him.
---
Roy Govshovitz
Roy joined Team Q in 2011 as the media arm of the team. Traveling from event to event and taking the brunt of all the conditions match racing dishes out, Roy's dedication enables us to capture some amazing images and moments. If you would like any pictures or videos of events we've been to please email
media@qmatchracing.com
---